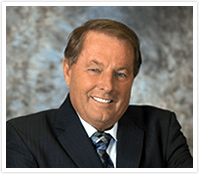 Founder and CEO of MGR Property Management, MGR Real Estate and MGR Services, Michael G. Rademaker first entered the real estate market at the young age of 19. He had an insatiable desire to learn and a commitment to provide a unique yet superior product for his clients. Michael now owns and operates one of the leading residential and commercial real estate sales, leasing, and management companies in Southern California.
Licensed since 1983, Michael has helped his clients successfully grow their real estate investment portfolios while providing an unparalleled perspective on the local real estate market. When asked about his success, he replied "It's quite simple- treat client investments like it's our own." Michael is passionate about his work, articulate when explaining market trends, and always courteous to clients, colleagues and employees. Michael provides the one thing for which there is no substitute … experience.
Under Michael's leadership, MGR employees and hundreds of sales professionals service the counties of Los Angeles, Orange, Riverside, and San Bernardino with offices in Ontario, Carlsbad, and Victorville. Michael and his team provide expert advice on a multitude of residential and commercial investments. These include multi-family apartments, office, retail, industrial, land, condominiums, hotels and restaurants, as well as other business opportunities.
As a single parent, active community member and native Californian, Michael's passionate and amiable nature is demonstrated outside of the office as well. He is a regular donor for charitable causes and a dedicated volunteer to several non-profit organizations. Because of Michael's generosity, it is easy to see why he has so many loyal and longstanding employees.
Professional Titles
Affiliations
CEO, MGR Services, Inc.
Corporate office – Ontario, CA
Est. 1983
CREOBA – Commercial REO Brokers Association
CEO, MGR Real Estate, Inc.
Corporate office – Ontario, CA
Est. 2008
NAR – National Association of Realtors
CEO, MGR Property Management, Inc.
Corporate office – Ontario, CA
Est. 2008
CAR – California Associations of Realtors
AIR – American Industrial Real Estate Association